Attaining knowledge is obviously important in all human endeavours. But what is more important is Acting on that knowledge. But something holds us back from always acting on new found knowledge and wisdom.
In brewing beer we hear it all the time that "I've done it that way all my life" so why should I change? Sometimes our ego takes over and when that happens we close our mind to possibilities that would otherwise expand and improve our brewing.
And other times we have self-limiting beliefs (that little person residing in our head) that won't allow us to exceed our own expectations. Albert Einstein said it well when he said " Insanity: doing the same thing over and over again and expecting different results.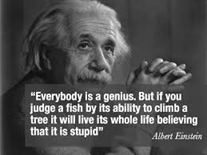 I have come to realise that those that are successful in brewing (or any other pursuit) push the boundaries of their mind, not just their ability to get things done.
So what makes a successful brewer? I think that the first and foremost response to that question is to look inside your head and heart. Are you committed to your vision and the goals you have set? If so how will you get there and in what time-frame. What is holding you back from even getting started? This can be a spooky question for some and often has to do with your values and beliefs.