Resuming Face-to-Face Masterbrew course in Melbourne
Book all courses through the Melbourne or Perth portal in the Table below
———————————————————————————————————————
It's no Longer a Secret to Successful Brewing
But Do You Know the 7 Proven Keys

 to brew better beer consistently? …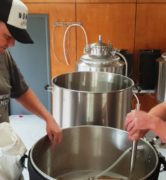 Let us show you why you could be brewing better beer consistently in our absorbing and enlightening 4 day Masterbrew course
For a quick overview why not consider the 1 day Essentials course first
See table below for all video-conferencing course details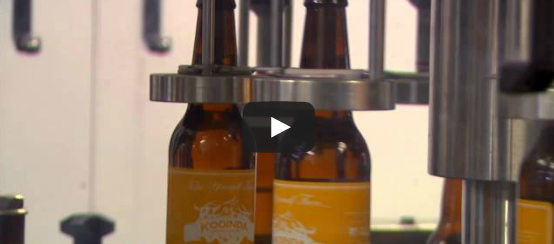 Watch this video for an insight into our brewing courses
Which Course To Take?
This depends on you current experience.
Do you have some limited homebrewing experience? Then book the 1 day Essentials Course
Have you brewed at home for some time and feel competent but need more nitty gritty details? Then do the 4 day Masterbrew course
Have completed the Masterbrew course and are now ready to start a Microbrewery. Then do the Platinum Premium Package.
Need more advice? Then call Vincent on +61(0)408104176
Packages
Group bookings for the Masterbrew course (2 or more) entitles all to a discount. To qualify for this you should enroll all under the Silver package.
Platinum Premium Package- Starting a Microbrewery Course (for Entrepreneurs and potential Microbrewers)
Once the 4 day Masterbrew course is completed you are eligible to enroll for This special package.
This is a bridging course to actually getting ready to start your own microbrewery.
It is largely self directed using a comprehensive document, based on the extensive experience of the author and Masterbrewer, Vincent Costanzo. You will have opportunity to interact with Vincent once you have gone through the document or at any stage,
Are You Interested?
Want to know What's Covered?
What's included in the MASTERBREW Course – 3 consecutive days
What's included in the ESSENTIALS Brewing Course – 1 day preceding the 4 day Masterbrew course
What's included in the Platinum Premium Package– Starting Your Own Microbrewery Course
Enrollments
For further details and enrollments click on the hyperlinked courses in the following table.
Enroll on the protected site, WeTeachMe and by paying securely with credit card ensures a seat in any of the courses.
As a home-brewer or micro-brewer you can eliminate almost all problems by understanding just what to do when it comes to brewing good, consistent beer.
You can spend weeks making and preparing a batch of beer and so you can't afford for your beer to turn out bad.
Avoid learning from trial and error which can be a long and agonising process.
Read more
Gift Voucher Brewing Experience  
Are you looking for that special experience to gift to someone special?
Read more
Why You Should do These Home Brewing Courses
There are numerous brewing courses around but these courses are designed by an experienced Masterbrewer and the courses are condensed into simple and easy short courses that don't require many weeks or longer to complete. 
Read more
Why Is Vince Best Qualified to Deliver these Courses?
Vincent has over 3 decades of brewing experience and is well regarded in the industry as a masterbrewer at the highest level of brewing.
Read more
What the Masterbrew Courses Cover
The homebrewing courses relate to practices used in commercial brewing, and so cover topics such as raw material quality, designing your own beer (3 day course), how to conduct a taste assessment, and little know subjects as filtration, etc.
Read more
The 12 Highlights You'll Get From the Masterbrew Courses
just what does it mean and how do you get consistent beer? The 4 day course tells you how to achieve consistency. Once you find out there is no going back to the old ways.